News
Processing of superfine wollastonite
Date:2019-02-17 08:31:22
Wollastonite is a new type of mineral raw material, natural needle-like white crystal, free of crystal water, low water absorption, no dehydration by heating, relatively late in appearance, widely used in ceramics with unique mineralogical and physicochemical properties. Rubber, metallurgy, etc. It can replace talc and mica as fillers for nylon materials.
After filling the resin, the dimensional stability is good, and the wear resistance and corrosion resistance are good, and the phenomenon that the surface of the product is rough due to "glass fiber exposure" does not occur. Nylon is a large market for wollastonite applications. Wollastonite reinforced nylon 6 or nylon 66 can reduce material costs, improve flexural strength and improve dimensional stability.
The processing methods of wollastonite can be mainly divided into three types: purification, ultra-fine processing and surface modification. Purification is the most basic processing method. The purpose is mainly to remove harmful iron minerals in ore and improve the quality of ore. The pulverization of wollastonite powder is to be processed to a certain particle size, while maintaining the aspect ratio of the crystal as much as possible. The aspect ratio of wollastonite is generally 7-8:1, some can reach 15-20:1, and the highest is 30:1. The aspect ratio of the obtained wollastonite differs due to the difference in the pulverization method. At present, the wollastonite crushing/grinding equipment used in the market can be divided into the following categories, crushers,Raymond mill, ball mill and some others.
Since there are several machines for wollastonite, choosing the most suitable one is so important. And this depends on your requirements of its powder fineness and capacity.
As an experienced manufacturer of wollastonite grinding mills, our company will list two main machines here for your references.
YGM Raymond mill
, that has been updated so many times given by our customers different feedback, is believed to be the well-performing grinding mill for processing ores like wollastonite.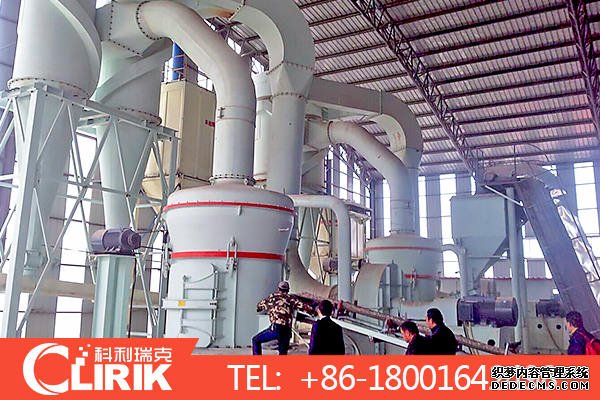 Another recommended machine has not been mentioned in the list.It is a reliable machine, however.
HGM ultra fine grinding mill
, has been exported to several countries. Some companies who sell the ultra fine grinding mills also will choose us as their machine supplier.