News
What powder mill machine do you need to grind kaolin?
Date:2021-06-03 05:44:04
For
kaolin grinding

,
the CLIRIK ultrafine mill is an ideal grinding equipment. In the powder industry, the application value of the ultrafine mill is particularly high, and it is an essential grinding equipment for the production of fine powder. Shanghai Clirik Machinery Co., Ltd. ultrafine crusher has always been the company's main product. CLIRIK Kaolin Ultra Fine Grinder has high grinding efficiency, energy saving and environmental protection, and good quality of finished products. also suitable for 325 mesh-3000 mesh powder making. In production and processing, CLIRIK continuously learns and learns from new grinding technology at home and abroad to innovate equipment, and has won the recognition and reputation of many customers.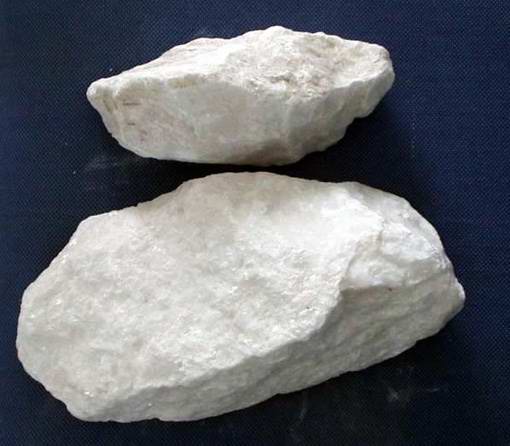 What is kaolin?
Kaolin
, also known as china clay, dolomite, is a non-metallic mineral. Kaolin is widely distributed. There are high-quality kaolin resources in foreign countries such as the United States, the United Kingdom, Brazil, India, Bulgaria, Australia, and Russia. At home, it is mainly concentrated in Guangdong, Shanxi, Fujian, Jiangxi, Hunan, and Jiangsu. Currently, according to statistics, kaolin resources are around 20.9 billion tons. Due to its excellent properties, kaolin is widely used in the production of paper, ceramics, rubber and other fields, and building materials are also one of its fields of application.
What are the uses of kaolin?
Kaolin has high whiteness, smooth quality, easy to disperse and suspend in water, good plasticity, high cohesion, and excellent electrical insulation properties; It has good acid solubility, low cation exchange capacity, and good fire resistance. And other physical and chemical properties. Thus, kaolin has become a mineral raw material necessary for dozens of industries such as papermaking, ceramics, rubber, chemicals, coatings, medicine and national defense. Japan is also reported to use kaolin to replace steel in cutting tools, lathe bits, and internal combustion engine housings. Especially in recent years, the rapid development of modern science and technology has made the application fields of kaolin more extensive. Some high-tech fields have started to use kaolin as a new material. Also porcelain components of high temperature atomic reactors, even space shuttles and spacecraft use kaolin production. Calcined kaolin for papermaking is made from high quality carbon series kaolin as raw material, by mineral enrichment, ultrafine grinding and calcination. It has a relatively complete hexagonal sheet structure, good porosity, a reasonable particle size distribution range, and excellent light scattering characteristics. At the same time, due to its high whiteness, low abrasion value and good oil absorption, it is an excellent paint pigment and is mainly used as a top coat in the paper industry. It has the characteristics of reducing production costs, improving paper yield, increasing ink absorption, good compatibility with other components, and high viscosity.
How to process kaolin powder?
The continuing popularity of the kaolin sales market has also led many regions with high-quality kaolin resources to encourage local companies to invest in the kaolin extraction and processing industry. Currently, all kaolin applications must be ground into a fine powder by a milling machine before it can be added to other materials to fully integrate. At present, the conventional equipment for processing kaolin fine powder below 400 mesh is
Raymond mill
,
high pressure medium speed mill
, etc., which can process kaolin ore into 80-400 mesh with different specification Finished product.
For ultrafine kaolin powder (400-3000 mesh) making,
HGM ultrafine powder grinding mill
and
CLUM ultrafine vertical roller grinding mill
are the ideal choices.
The complete kaolin mill configuration includes
jaw crusher, bucket elevator, vibrating feeder, mill host, classifier, dust collector, pulse dust removal system, air compressor, electrical control system and the grinding equipment
. support of the corresponding milling machine. The kaolin mill has a unique crushing cavity structure and advanced sorting device to ensure that the equipment can achieve ultra-fine powder processing. It is especially suitable for processing products with high whiteness requirements such as kaolin, calcite, calcium ash powder, etc. It has the characteristics of high whiteness, fine granulometry and the absence of black slags.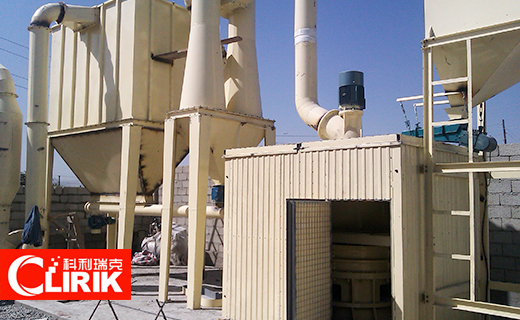 Features of Kaolin Ultrafine Mill
Being a popular grinding equipment in mining field, CLIRIK ultrafine mills have complete mechanical crushing properties such as roller compaction, grinding and impact. The fine powder produced is of high quality, high market competitiveness and high application value. The ultrafine kaolin mill is also a carefully developed device by CLIRIK. It has stable performance and stable performance during operation. Our staff visit us again. CLIRIK's ultrafine kaolin mill is loved and praised by customers old and new. .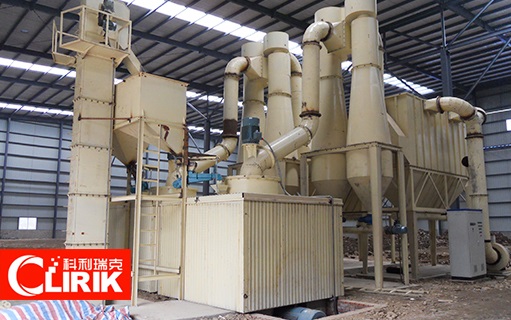 If you want to know the price and selection of our kaolin ultrafine mill, please contact us, we will have a professional team to customize the selection plan for you, and the equipped kaolin ultrafine mill price is also very reasonable. WhatsApp: + 86-13512155195