News
High Yield Micro Powder Mill Made in China
Date:2017-12-18 09:05
Micro powder mill
has become one of the most important powder making machines, with the development of social technology. And with the brand of made in China has become more and more popular. The micro powder mill has changed a lot in the past few years. Shanghai Clirik Machinery in a professional micro powder mill manufacturer, and we are good at all kinds of mining equipment machines manufacturing. Compare with other brand micro mills in the market, our micro powder mill has a higher yield.
The micro powder mill made by our Shanghai Clirik also has lots of advantages. For example, the finish powder fineness made by our micro powder mill can be adjusted between 300 mesh to 3000 mesh. And there are 5 models micro powder mills in our company, the largest output of grinding mill HGM1680L can up to 45 tons per hour. In the same finish powder process, the capacity of our Clirik micro powder mill is higher than other superfine powder grinding machines.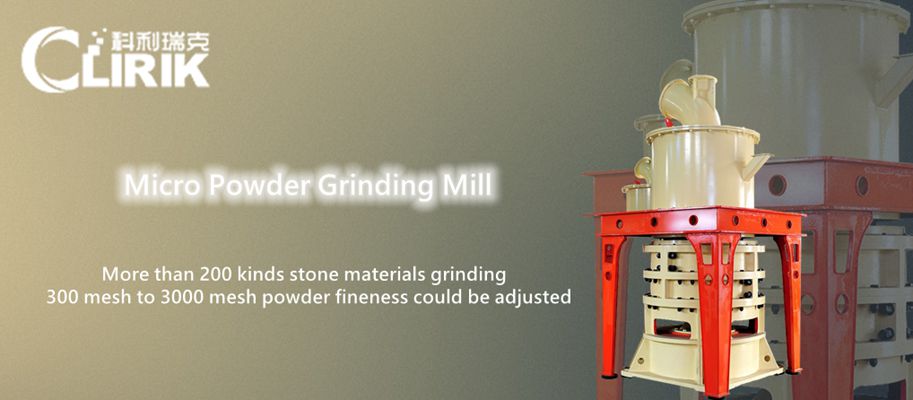 Besides that, our
micro powder mill
also have advantage on energy saving. Compare with other stone powder making machines, the grinding parts, such as the grinding rollers and grinding rings in our micro powder mill are made by hard materials. So the service life of our micro powder mill is about 5-10 years longer than other powder making machines. And our micro powder mill is easy to maintain, the electric power can reduce 20%-30%.
Do you have any plan about buy one high yield micro powder mill in recent? If you are interested in our Clirik micro powder mill, or you want to know more details about our products. Welcome to leave your message on our website, and our technical engineer or sales manager would contact you as soon as possible.