News
Little Knowledge of choosing Vertical Roller Mill
Date:2016-09-28 09:42
With the constant development and growth of Shanghai Clirik, more and more customers need grinding equipments. But in fact, there are many customers calling to consult how to choose their own grinding mills. For this question which confused customers for a long time, today i share several purchase experiences of
vertical mill
from the following three aspects:
1. have a comprehensive consideration from yield and fineness
As we all know, it has a question to grind non-metallic materials on fineness and yield. In this way, we can ultimately bring customers considerable economic and market returns. In the purchase of vertical mill equipment, the customer needs to provde accurate fineness and production requirements to the manufacturer and supply professional data for the selection of personnel to provide accurate information, so that technical staff base on their own production of milling machine models to recommend the use of appropriate vertical grinding equipment.
At this point, Shanghai Clirik's selection program team is doing very well. As we all know, we have rich experience in production of mining mills. Our vertical mill, Raymond mill, slag mill, superfine grinding mill are known by the world. In addition, we are equipped with well-trained, experienced, patient and careful technical staff, who have professional conservation to consider from the yield, fineness, factory location, climate, geographical location and other considerations, and then recommend the appropriate equipment for customers.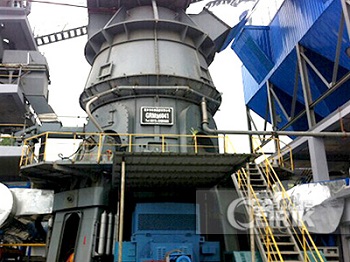 2. Equipment testing is very important, and the key factor to buy vertical roller mill.
Knowing fineness, yield and other information of vertical grinding mill, customers can consider many manufacturers. It should be sure that vertical mill is suitable for the ram material. Customers can take the raw materials to the manufacturer to test the griding equopment.
Shanghai Clirik has the biggest milling equipment test center in East China, who can provide customers with a impeccable material grinding services.
3.Select a formal and substantial manufacturer who can supply you wth guaranteed after-sales service.
Production quality, technical support, after-sales service, the strength of the team and other aspects of the manufacturer is very important for customers. only by this way, you can buy the vertical mill equipment without worries. In this regard, customers can go to inspect the location of the certical roller mills from the production scale, workshop production, test base, office space, technical support, after-sales team and other comprehensive consideration.
Shanghai Clirik is a professional manufacturer of mining mills. Our
vertical mills
has first-class quality , after-sales service and technology, and we can provide customers with all kinds of well-equipped vertical mill, Raymond Mill, ultra-fine milling machine, slag vertical mill, manganese mill vertical, raw material mills.