News
Mine Mill and its Application
Date:2016-10-08 08:26
Mine Mill
is widely used in metallurgy, building materials, chemicals, mining and other areas of mineral materials. With the rapid development of building materials industry and mining industry, the development of milling machine industry is also on the rise. But
Mine Mill
which is in line with national standards, can bring profits to the enterprise products is the best quality product.
Ball Mill, Raymond Mill, High Pressure Mill, Hammer Mill and Micro Fine Griding Mill are main products of Shanghai Clirik. As a professional supplier, Shanghai Clirik has more than 15 years' experience. Mine Grinding Mills of us can be used in powder making of kaolin, limestone, calcite, marble, barite, gypsum, iron oxide, iron oxide green, aluminum hydroxide, clay, coal, activated carbon and other material with moisture less than 8% and Mohs hardness less than 6.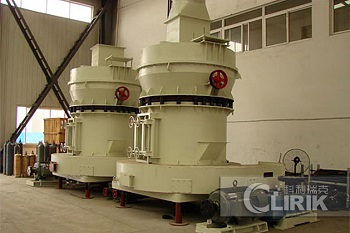 Mine Mill of Shanghai Clirik has advantages of high efficiency, low energy consumption, small footprint, one-time investment, less dust pollution, low noise, uniform particle size and convenient fineness adjustment and less wearing parts.
If you need
mine mills
, please come to Shanghai Clirik!
Related News